Prices 2020 per night
Single Room from 62,50 € breakfast included
Double Room from 84,50 € breakfast included
Triple Room from 125,50 € breakfast included
Barrier-free comfort apartments for 2 persons from 94,50 €
Vacation House for up to 4 persons for a minimum of 3 nights
up to 2 Persons 105.00 €
3 Persons € 120.00 €
4 Persons € 135.00 €
The arrival day our rooms are available from 2:00 pm, the day of departure until 10:30 am.
We keep your reservation valid until 6:00 pm
You can park your bikes and motorbikes for free in the closed courtyard.
Next to the Pension you find free public parkings for your car.
CONTACT
Book now
Phone :
E-Mail:
Quick Booking
Certificates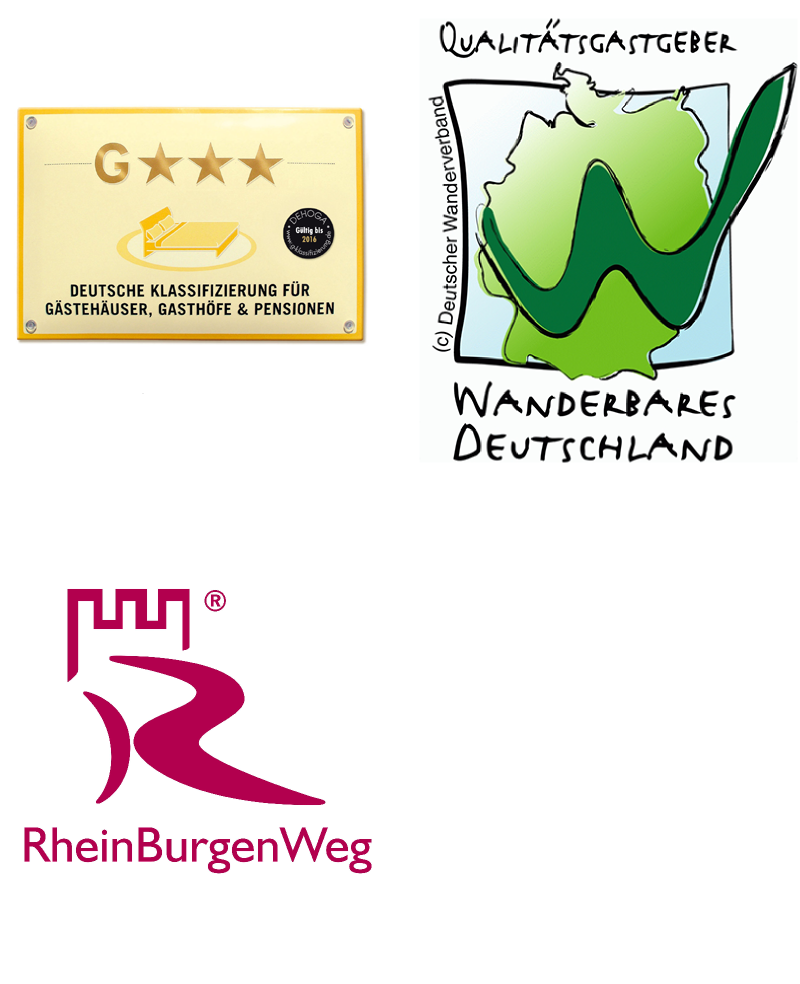 Counting since:
2014-06-19